Description
Have attended my workshops & would like personalised guidance?
Want to know how to teach your child math? Especially Singapore math?
Reading and spelling?
Boost his memory skills?
Develop her learning confidence?
Do home practice?
You're at the right place.
Currently, there are many tutors for children. How about parents?
As COVID-19 spreads across the world, many schools have shut down and parents are looking for help on how to guide their children's learning at home.
I choose to work directly with parents because when you learn teaching skills, you get to keep the skills for life, and can guide your child regularly.
This often saves you much time and money.
I believe that parents are the first and best teachers.
Video call consultations are designed for parents who need personalised guidance to boost their child's learning.
Over the months, I've guided parents from Australia, Hong Kong and Malaysia, including those who were kept out of schools due to COVID-19.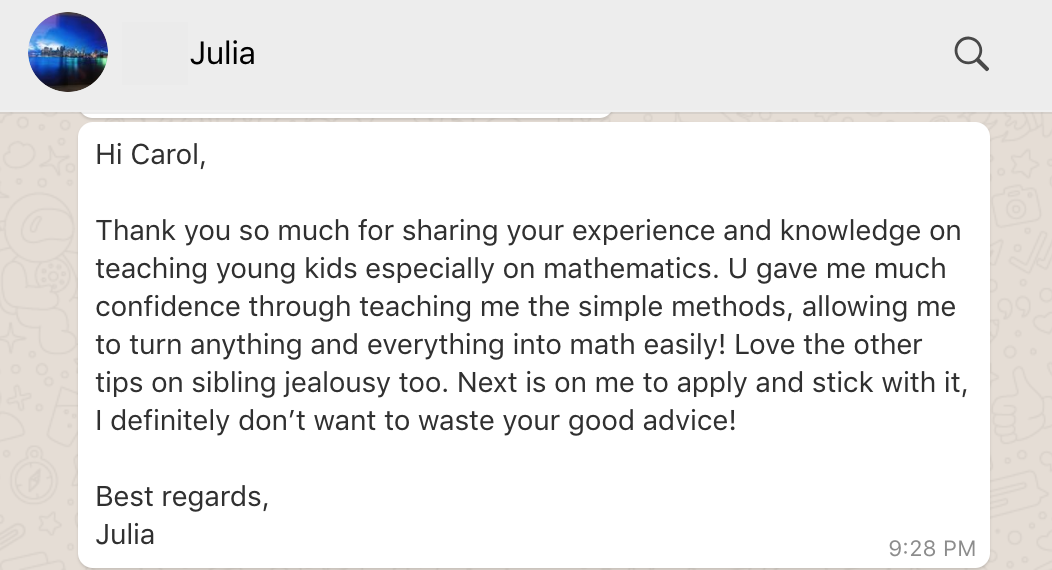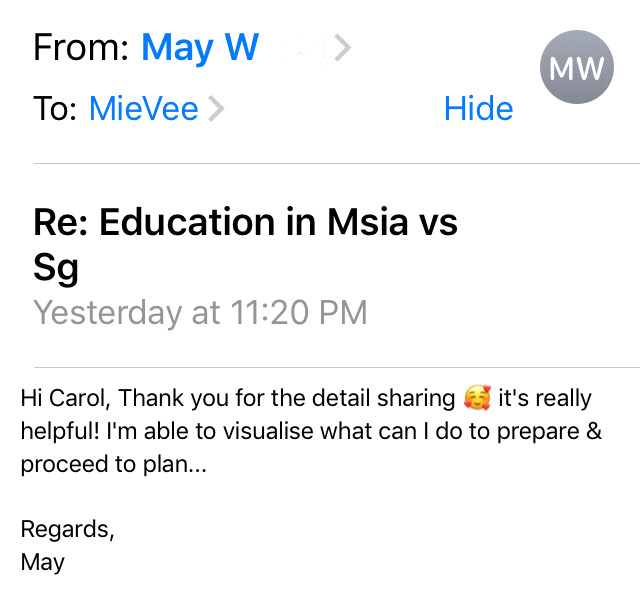 How to book a video call?
Click "Add to Cart" and proceed to checkout
Indicate your preferred day and time in the Order Notes. For example, "Wednesday 9.30 a.m."
After payment, I'll contact you to confirm your preferred time slot
Hours:
Mon to Fri:  9.30 a.m. to 12.30 p.m. (Singapore time, GMT +8)
What happens during a video call?
Before the call, you'll complete a fact-finding form to uncover the areas of learning that your child needs assistance on.
Video calls are usually conducted via Google Meet or Hangout.
These may be covered in a video call:
Description of your child's learning progress
Demonstrations of learning materials to use & where to get them
Demonstrations of how to present learning materials
Ideas on how to boost your child's learning
See you over video!