Description
For developing photographic memory
Published by Shichida Education International
For preschoolers above 4 years old
50 game cards, 1 sand timer, and 1 dice
Thick cards that can withstand regular play
Free registered mail / courier shipping within Singapore & West Malaysia
A closer look at both sides of the cards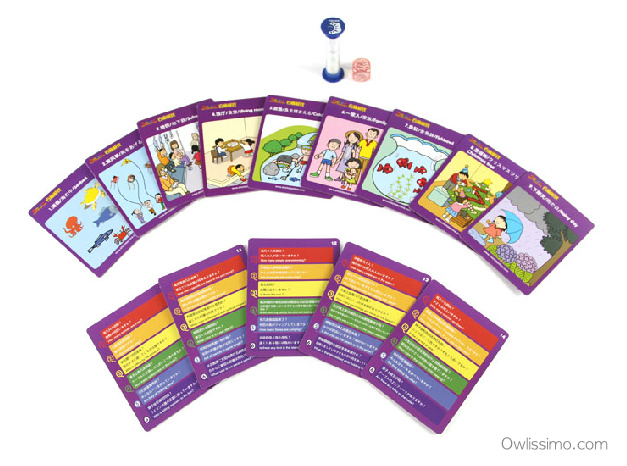 The front (ask child to take a "photo" of the picture in her mind):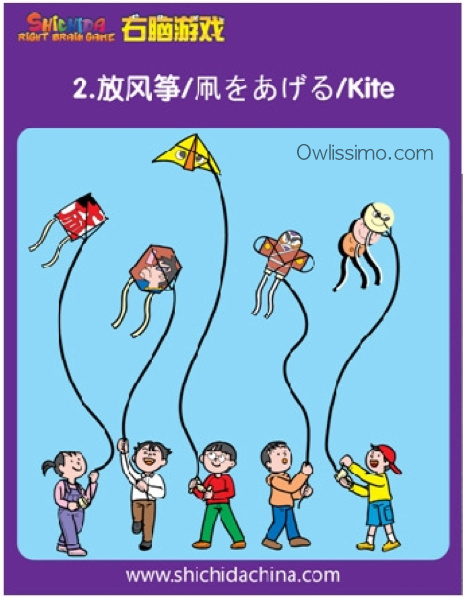 The back (with questions in English, Chinese and Japanese):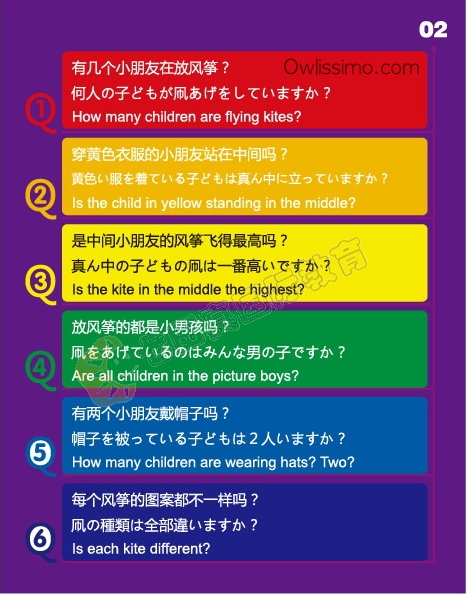 This can be played together by 2 or more players. The first person draws a card and memorises the picture in 10 seconds (as timed by the sandtimer). Then roll the dice so that the next player can ask her a question about the picture. (There are 6 questions behind each picture card.)
For example, "How many children do you see in the picture?". Record the number of correct answers as points.
Great way to practice photographic memory skills.
Testimonials
"We received the package yesterday. Thank you so much for such high quality material. I'm truly impressed. My daughter and I are enjoying our sessions. Thank you so much…" — Dr. V, from Malaysia
"Hi MieVee, Thank you for sharing your precious resources with all the mommies all these while. your effort is truly amazing and well appreciated by many of us. The step by step guide is very useful for beginners like me who need to be 'hand-held' and soon I am able to try out some on my own too. Continue your good work and take care!" — Cathy, from Singapore