Wish to teach your child to read a large number of words in an enjoyable way?
How about reading both English and Mandarin Chinese – the top two most powerful languages?
How about saving hundreds of hours making materials?
What is in it for you
Many of you have gotten the 1800 Pictures Flashcards set before 2019. If your child is about 3 to 6 years old now and learning to read, this page is written just for you. What's available:
Voluminous set of 1800 bilingual words flash cards published for Shichida China. This is the perfect complement to the 1800 Pictures Flash Cards — just flash a picture followed by the corresponding word / phrase in English or Chinese.
Testimonials
"We received the package yesterday. Thank you so much for such high quality material. I'm truly impressed. My daughter and I are enjoying our sessions. Thank you so much…" — Dr. V, from Malaysia
"Hi MieVee, Thank you for sharing your precious resources with all the mommies all these while. your effort is truly amazing and well appreciated by many of us. The step by step guide is very useful for beginners like me who need to be 'hand-held' and soon I am able to try out some on my own too. Continue your good work and take care!" — Cathy, from Singapore
Think about the hundreds of hours you'll save
As a seasoned home practice mummy, I have handwritten many hundreds English word cards. However, large Chinese word cards must be printed in the Kaiti font unless your handwriting is of professional calligraphy standard.
If you have only 30 free minutes a day:
the set of 1800 Bilingual Words Flash Cards will save you at least 1 month of work. If you're beginning from scratch, your child can start learning to read right away. Once the child reaches the explosive reading phase, we need to ride on it straight away to reap the full benefits.
This set of ready-made materials will add volume to your stash immediately, giving you more time to make personalised materials gradually. Exactly what I've been doing ever since we received our own set.
Testimonial
"I truly enjoy and appreciate you sharing your experiences and material with us." — A reader from Malaysia
More details
Here are the details about this set of flashcards…
Published for Shichida China
Suitable age range: about 3 to 6 years old
Size of card: A5 (21cm x 14.8cm, half A4)
350gsm superb quality cards that are easy to flash at high speed
Perfect complement to the 1800 pictures flash cards set
Wide variety of topics including body parts, food, animals, plants, occupations and many more!
1200 nouns , 400 verbs, 200 adverbs / antonyms (opposite) / common expressions
Front of card: English word / phrase
Back of card: Chinese word / phrase
A whooping 25-kg carton of cards!
3 sets x 6 boxes x 100 cards each = 1800 cards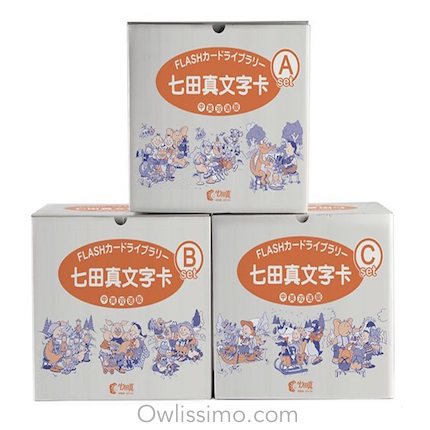 A closer look at the front of the cards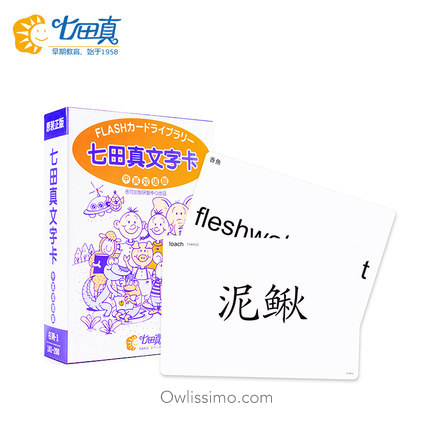 Teaching ideas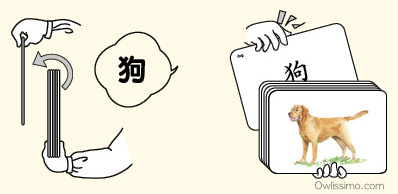 Flash in a picture-word-picture-word sequence.
You may flash the cards in separate topics, play picture-word matching games or insert into funny picture sentences. Who said flash cards are only meant for flashing? Just let your creativity flow…
Free Bonuses
Complete translated instructions in English for download
Home Practice Intensive Intermediate – eWorkshop (video series)
Suggested Category Title for each card serial number to help you sort the cards out in the shortest time (downloadable upon purchase)
Printable flash cards & materials – Common English words, common Chinese words, common verbs in English / Chinese / Bahasa Melayu
Testimonial
"Thank you for sharing! You are a wonderful mom to your children and an inspiration to many mommies, including me."
Investing in your child's future
Many of you are my friends and long-time readers. I aim to make early right brain education accessible to as many parents as possible. After I've worked very hard to bring down various costs, you're now able to enjoy this set at a very special price.
1,800 Bilingual Words Flash Cards S$550 S$490
Home Practice Intensive eWorkshop – Intermediate S$80 Free with flash cards set
So exciting, right? Here are more savings for you…
The materials can be used by all your children until the youngest reaches 6 years old or as long as she's learning to read new words. You'll also learn exactly how to use the materials to carry out effective right brain education home practice.
When your children are older, these premium quality materials can be passed to younger cousins and friends, or even fetch a reasonable resale value. Assuming the 1800 Bilingual Words Flash Cards set can be used over 3 children, each card is an investment of only S$0.10 per card per child. With no time needed to make them.
Like you, I love evergreen and durable educational materials.

Extra Bonus
Free shipping of all materials via courier to Singapore / West Malaysia
Testimonial
"Thanks for the helpful and useful information and materials that you have provided." — A reader from Singapore
Order now
Singapore: These are ready stocks, to be sent out from Singapore. Very limited number of sets are available.
West Malaysia: There's very limited ready stock.
International Orders – CLOSED
We are also able to send to Australia, Brunei, Canada, India, Indonesia, Thailand, United Arab Emirates, Vietnam, and the U.S.
To order, just click the "Add to cart" button.
Testimonial
"You have been such a great blessing to the mummies who are interested in right-brain training. Thank you for all your sharing. Looking forward to more great things to come."
Let's unleash our children's potential together!
Woo hoo and cheers,
MieVee
Chief Mummy Owl
Montessori & Certified Accelerated Learning Practitioner
Full-time mother to Vee (10 yo), Jae (8 yo) and El (6 yo)
—
P.S. This is a super-easy way to teach your child to read a large number of words in English and Chinese.