Is your child ready for simple chapter books?
Here's Odonata Chinese bridging books (without Hanyu Pinyin) — Little Professor 小博士 series.
Highlights of this series
(1) Designed for 7 to 10 years old
Read, learn and be entertained by the stories.
(2) Glossary of new words 生字框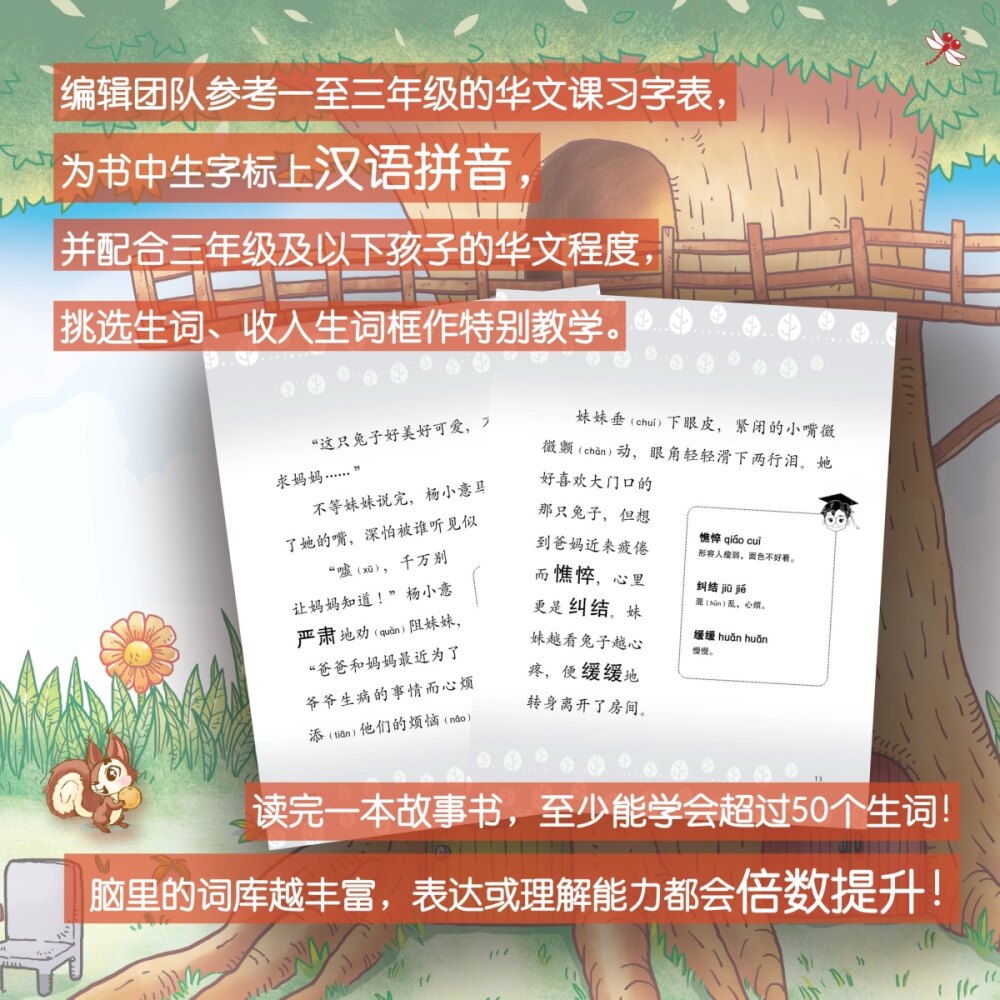 New words and idioms 成语 are highlighted and explained in a box with Hanyu Pinyin and meaning.
(3) Award-winning authors
The first two books are written by Lai Yuxin (赖宇欣), who holds a degree in Chinese and Masters Degree in International Chinese Language Education. She has won several writing awards, including First Runner-Up of the 15th NTU Alumni Association Mini-Fiction Essay Competition.
The third book is written by Chen Qiufen (陈秋芬), a veteran mother who loved reading stories to her children when they were young.
The fourth book is written by Fang Ken (方肯), who has won the National Jiaying Prose Award, the Taiwan Times Literature Award, the Seagull Literature Award, the Hong Kong Youth Literature Award, and the Malaysian Chinese Children's Novel Creation Award.
(4) Retain what's learnt with simple quizzes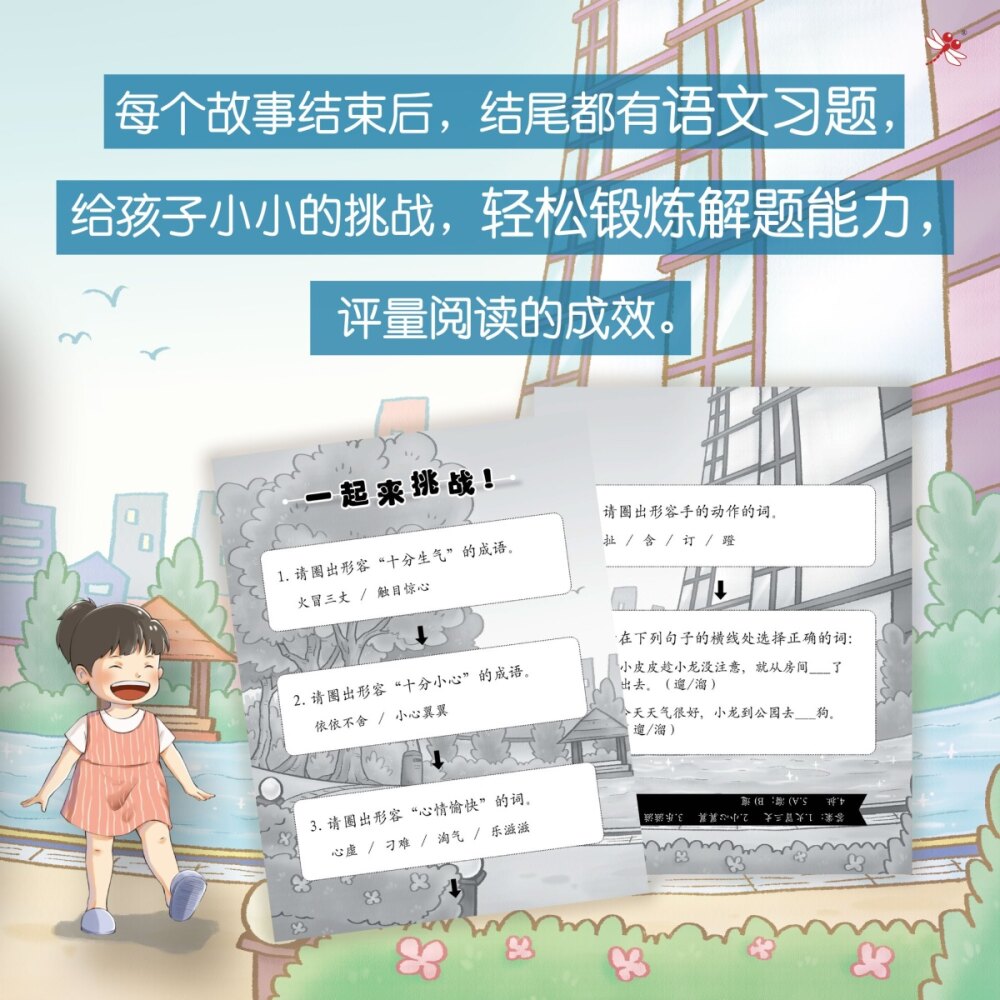 Simple quizzing is a science-backed technique to help reinforce your child's memory. Just do it in a fun way.
(5) Bonus: Vocabulary Memory Booklet 《生词记忆本》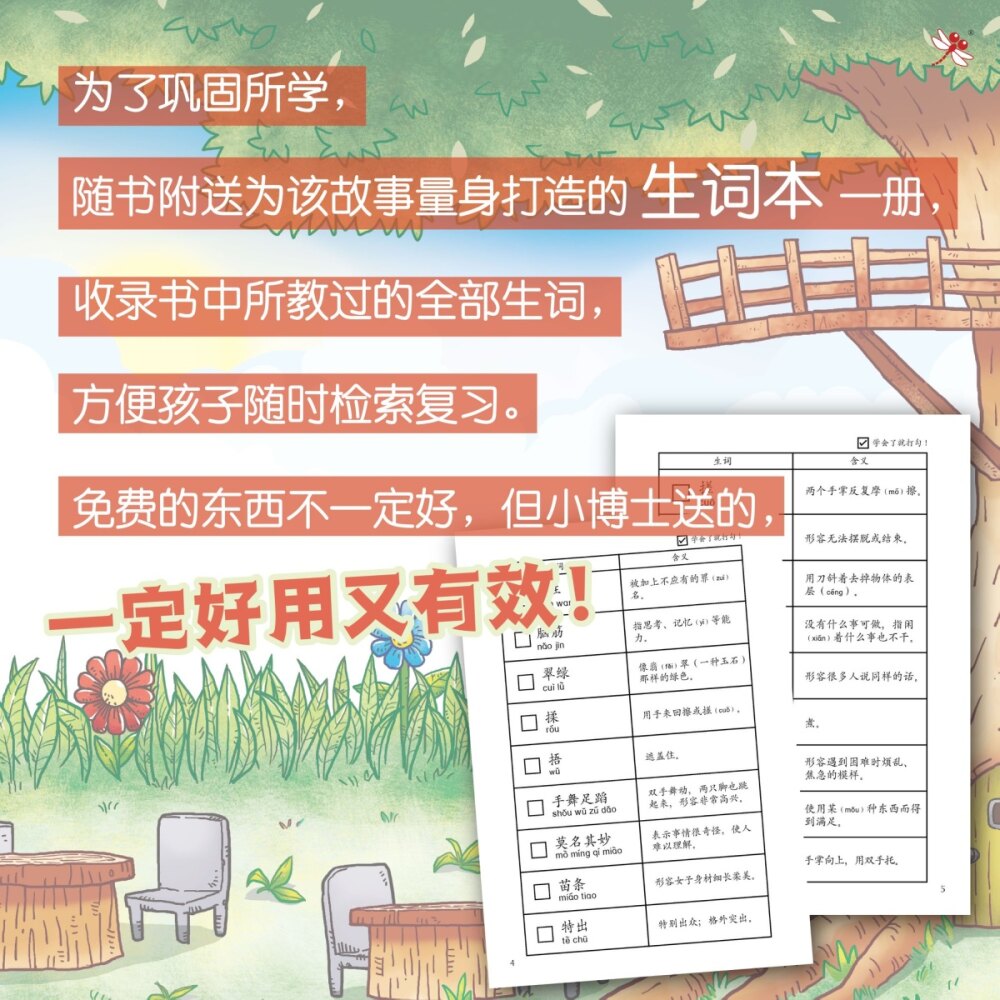 This booklet can be used to help your child revise and retain the new vocabulary learnt.
This set consists of 4 books:
《小皮皮 1: 救命啊,有一只会讲话的怪物!》
《小皮皮 2: 出大事了!》
《调皮猴求生记 1: 出发冒险去吧,调皮猴!》
《节日奇遇 1: 从月亮来的神秘客》
Shipping
Owlissimo is Odonata's authorised retailer in Singapore with a warehousing partner in Malaysia, where Odonata's books are published.
So whether you're from Singapore, Malaysia, or several other countries, we're able to bring Odonata's learning materials to you!
Singapore & Malaysia:
Cost-efficient shipping via local courier
Click "Add to cart' above now.