Wish to help your child remember addition facts in an easy way?
With complete understanding?
When his memory and recitation skills are the most powerful?
What's here for you
Here's Owlissimo's Addition Printable Flash Cards designed with you in mind:
Dot cards from +1 (1+1 to 9+1) to +10 (1+10 to 9+10), with answers as dots. 180 pages.
Numeral cards to show answers as numerals instead of dots, in the second phase
No short cut: dots have been randomly arranged from scratch to ensure that patterns on consecutive cards are unique
Accurate: each card double-checked to ensure correct number of dots
Lesson plan ideas: flash the cards in various interesting ways over many months
Game ideas: play games after flash card sessions for a fun time with your child
Flexibility to print directly onto card stock or print and stick
I've been flashing Addition dot cards to Vee since he was a toddler. At 5 years old, he could do simple mental addition with ease.
"Mummy, addition is very easy. I can see the dots in my mind." – 5-year old Vee
Free Bonus
You'll also receive Pattern Dot Printable Flash Cards (0 to 100) for free…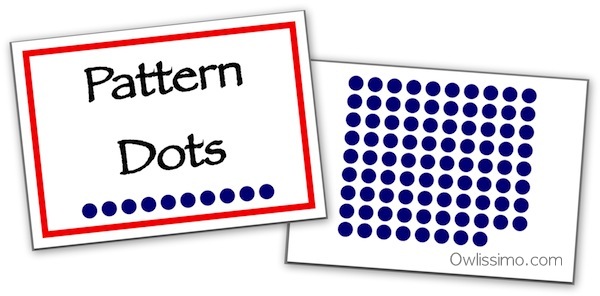 With all the above included, the printable is at only S$3.98!
To order, just click the "Add to cart" button now.
—
P.S. This is amongst the easiest and most economical ways to introduce addition to babies as young as 2 months old.