Wish to help your child master the relationship between multiplication and division in an easy way?
With a set of hands-on visual tool inspired by Montessori and Singapore Math?
What's here for you
In the book Teaching of Whole Numbers, From Research to Practice Based on the Singapore Math Approach, by Dr Yeap Ban Har and Dr Douglas Edge, it was mentioned (on page 112) that "triangular flashcards can be made for multiplication/division".
At some point in time, your child will come across such questions:
4 x 6 = 24
24 ÷ 4 = ___
24 ÷ 6 = ___
At first, we can use counters and number stamps to show him how to do groupings.
Then he can move on to working with numbers.
These triangle cards show clearly how the 3 numbers (in this case, 4, 6 and 24) are related: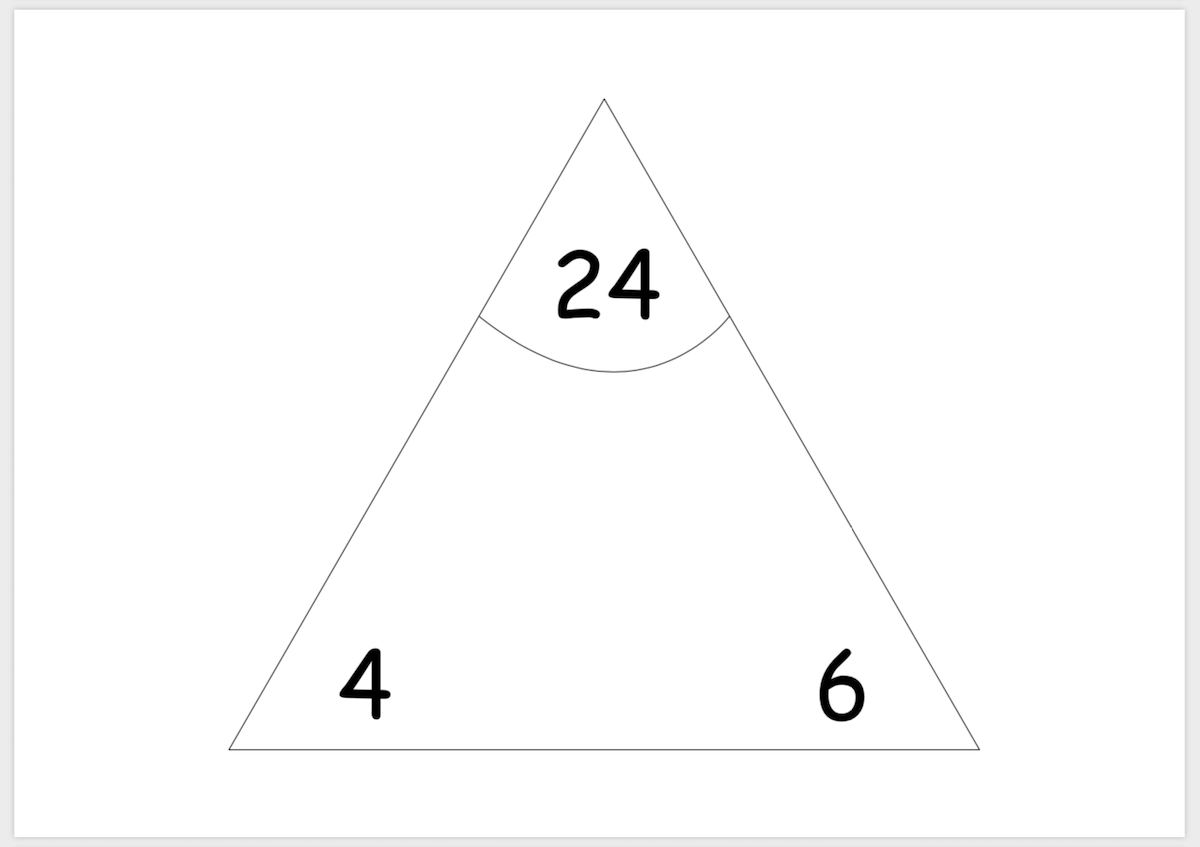 These "flashcards" are designed for showing at a regular pace, not high-speed pace. You may go through them with your child while presenting with counters or stamps.
At a later stage, go through them without counters or stamps. Encourage them to visualise the manipulatives instead.
Watch the short video below on how to use the cards. I hope you love it!
So here's Owlissimo's Printable Multiplication Division Triangle Cards designed with you in mind:
Triangle Cards for x1 to x12 (144 pages, printed 4 in a page, to 36 A4 pages)
Presentation: a detailed guide on how to present the material (3 pages)
Simple to create: Just print on thick paper, cut and pack into envelopes or plastic pouches
Can be used with Singapore Math books
This is another one of my favourite tools designed to help build my children's strong number sense and accelerate their progress in mathematics. The child may use it as it is for practice or as a tool when working through math questions. ~ Carol (aka MieVee), Certified Accelerated Learning Practitioner
To order, just click the "Add to cart" button now.
—
P.S. This is a visual way to help a young child see how multiplication and division are related and remember them.