So have you found your "why" for wanting your child to learn Chinese?
If not, please return to Part 1 before continuing here.
Often, we wish to pursue something yet lack the motivation to do so.
There could be obstacles in front of us.
It's important to uncover them before moving on.
What were your experiences learning Chinese when younger?
What's in your way of speaking Chinese to your child?
Or what's in your way of teaching your child Chinese?
For us, when we first started, I'd zero experience teaching Chinese.
I spoke Mandarin regularly but I hadn't written in Chinese for more than 10 years.
In a decade, I probably read two Chinese books?
And maybe subtitles on some Chinese TV shows and lyrics at the occasional karaoke session count as reading.
The Montessori course that I completed was from the U.S. and did not include teaching Chinese.
I wanted my children to be bilingual but wasn't sure how much English and Chinese to use with them.
There were several rocks in my way.
Implementation
Download the journal below to jot down your obstacles. Click the orange button: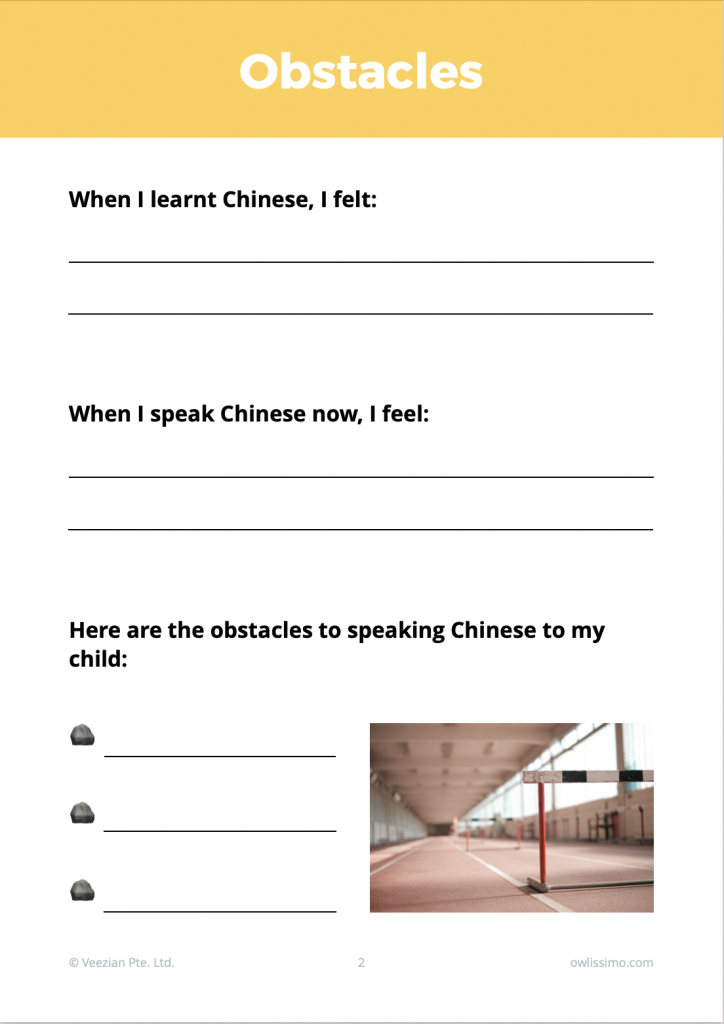 Feel free to share your responses with me.
~ Carol @ Owlissimo.com
---
Quick review:
Why
Obstacle
P.S.
Nothing here today. Check again next time.