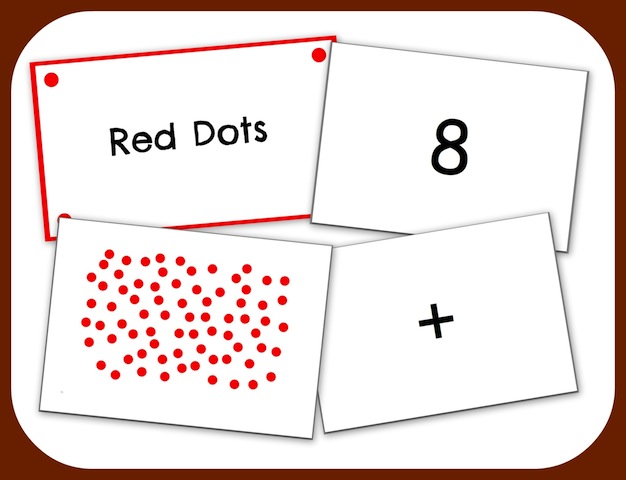 Wish to set the foundation of learning math in an easy way?
Hope to save money buying Shichida or Doman dot cards?
Too busy to create and double-check your own red dot cards?
Not sure if the free printables online have the correct number of dots?
What's here for you
Here's Owlissimo's Random Red Dot Printable Flash Cards designed with you in mind:
Dot cards 0 to 100 and 11 equation signs for a huge variety of possible equations
No short cut: dots have been randomly arranged from scratch to ensure that patterns on consecutive cards are unique
Accurate: each card double-checked to ensure correct number of dots
Lesson plan ideas: flash the cards in various interesting ways over many months
Game ideas: play games after flash card sessions for a fun time with your child
Flexibility to print directly onto card stock or print and stick
I've been flashing dot cards to Vee in various ways since he was a baby and he still enjoys watching them. At 5, he's able to image dots in his mind and do mental math. Imaging dots allow him to pick up math concepts easily too.
"Mummy, I love the flash cards you make!" – 5-year old Vee
Free Bonus
You'll also receive Pattern Dot Printable Flash Cards (0 to 100) for free…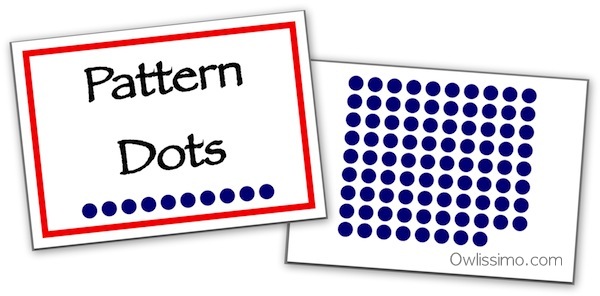 With all the above included, the printable is at only S$3.98!
How to buy
These are the easy steps:
Click the huge "Add to Cart" button
Enter your name, email and preferred login details. In future, you may login to Owlissimo.com to download your printables.
Click "Buy" (doesn't matter whether you've PayPal)
Choose payment via PayPal or credit / debit card. Complete payment.
Click "Return to Owlissimo"
Get your Random Red Dots Printable Flash Cards now

—
P.S. This is amongst the easiest and most economical ways to introduce math to babies as young as 2 months old.
P.P.S. After completing your order, click to return to Owlissimo.