You've probably heard of the Odonata Chinese books and flashcards (红蜻蜓学前阅读计划), which are popular in Malaysia and Singapore.
And now you're here to find out the differences between the old and new editions before deciding which to get. Read on…
Background
Odonata Publishing is an established publisher of Chinese books in Malaysia, where there are students who study Chinese as a first language. In these schools, Math and Sciences are also taught in Chinese.
This means high-quality Chinese reading materials are published.
Odonata's preschool reading programme was first published from 2000 to 2009.
After years of popularity, it has been updated, with the first book of the new edition released in 2020.
In this article, I shall refer to the editions as 2020 Edition (new) and Pre-2020 Edition (old).
Differences
2020 Edition
Pre-2020 Edition
Title
Ming Ming & Li Li: Read Stories Learn Words
明明和丽丽·读故事学认字
Preschool Reading Programme
学前阅读计划
Year Published
2020 and onwards
2000 to 2009
Number of core books / stories
First 100 words: 1
200 words: 1
300 words: 1
400 words: 1
500 words: 1
600 words: 1
700 words: 1
800 words: 1

Published: 8 (as at Feb 2022)
Planned: 12 books / 12 stories
First 100 words: 8
200 words: 8
300-400 words: 8
500-800 words: 8
800-1200 words: 8



Total: 40 books / 40 stories
Number of supplementary books / stories
–
Purchase separately

Interactive Story Books series:
First 100 words: 2 books x 3 stories
200 words: 2 books x 3 stories
300 words: 4 books
400 words: 6 books

Total: 14 books / 22 stories
No. of pages in each book
~63
14
Weight of each book
~150g
~60g
Word choices
Improved, more commonly used words today

For the first 600 words, about 400+ words remain the same, 100+ words changed.
From 2000-2009
Storyline
Improved, designed to be more relatable to today's children
From 2000-2009
Illustrations
Improved (refer to sample photos)
Previous (refer to sample photos)
Availability
In stock

No update on when new books (900 to 1200) will be released
While stocks last

Publisher will stop printing these books after they sell out
Activities
Included in each book
E.g. Maze, matching
Purchase separately
(Learn Mandarin Chinese series, 10 books)
Writing Books
–
Purchase separately
(Learn to Write series, 10 books)
Word Cards / Flashcards
Available for each book

8 boxes for first 800 words

(Planned: 12 boxes for 1200 words)
While stocks last

In print:
– 8 boxes: 100 to 600, 900, 1200 words

Out of print:
– 700, 800, 1000, 1100 words
CDs
–
While stocks last

In print:
– 200 to 800 words

Out of print:
– 100, 900 to 1200 words
When this is suitable
If your child is young (before primary school), get these published books and the later ones as they are published.

Mastering 600 words by Primary 1 will provide a strong foundation for entering primary school.
If your child is already in Primary School, get this set of books (up to 1200 words) & in-print flashcards while stocks last.

Mastering 1200 words by Primary 3 to 4 will provide a strong foundation for upper primary.
Zooming in…
Here are sample photos of the new 2020 Edition: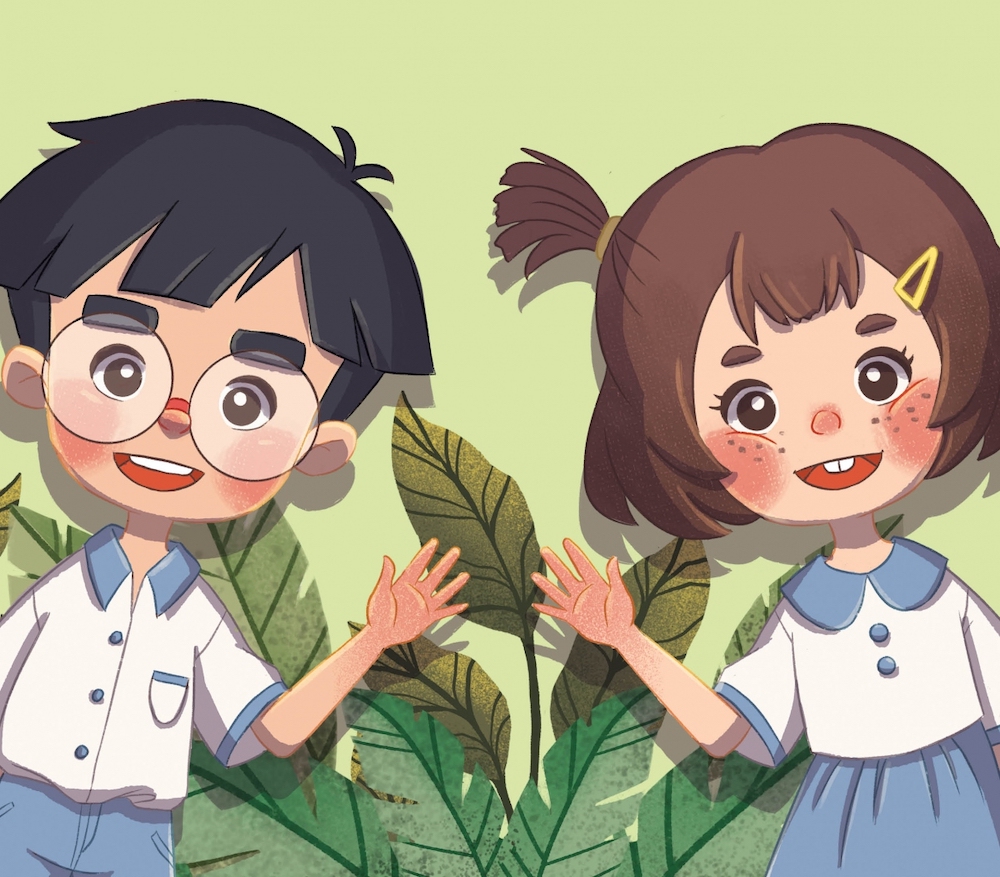 Here's the older Pre-2020 Edition: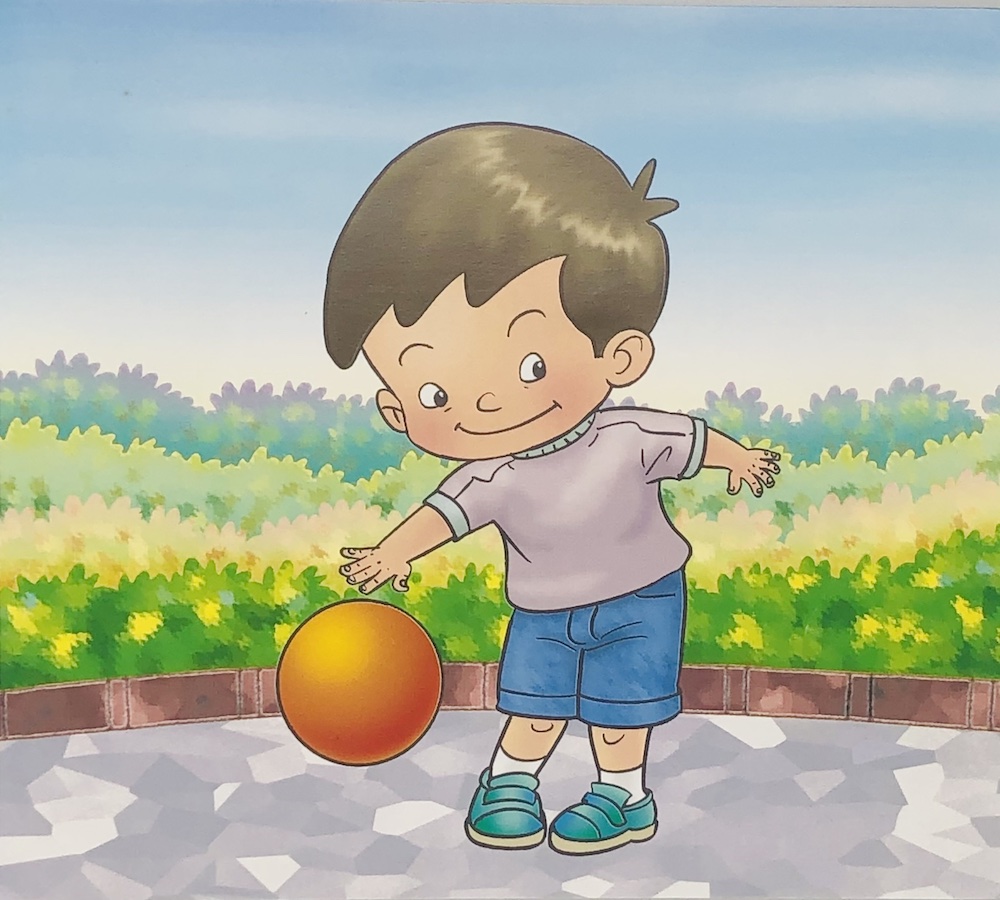 More FAQs
Q: Can I use the Pre-2020 Edition workbooks with the 2020 Edition books?
Sure! This is what many of our customers have done.
For the first 600 words, 400+ are the same, so you may use the relevant pages in the workbooks.
You may use the workbooks in any sequence that you find relevant or your child enjoys.
Most importantly, enjoy the process!
Q: Are the Pre-2020 or 2020 Editions compatible with the pen translators such as Alpha Egg Q3?
A: The font size in the books is 1cm (1st 100 words, both versions), decreasing to 0.8cm (1200 words, Pre-2020). Alpha Egg Q3 is able to read and translate both Odonata versions.
For other translation pens, read the user guide to check whether it can scan up to 1cm font size.
Q: Are the Pre-2020 or 2020 Editions compatible with Luka, the reading robot?
A: Pre-2020 Edition: Series 100 to 800 can be read by Luka
2020 Edition: Cannot be read by Luka (Please refer to next Question.)
Q: Should I or Luka read the books aloud to my child?
These book sets are part of a structured reading programme. The recommended teaching method is:
Teach individual characters through cards, and verbal and/or hands-on activities
Let the child try reading the page(s) containing characters that she has learnt
If someone or Luka reads the book aloud, it is common that a young child would memorise and even recite the story word-for-word without recognising the words.
My eldest child did this at 2 years old before recognising any character! Other parents have also observed the same with their children. Since then, I have revised the teaching method for my younger children.
Reading aloud is suitable for general picture book and story books but it is unsuitable for a structured reading programme such as Odonata.
For a reading programme to be effective, let your child read the book, either silently or aloud.
Conclusion
At Owlissimo, our children grew up using the Pre-2020 Edition and have a strong foundation in reading Chinese.
They started at around 5+ to 6+ years old, not exactly early in Singapore or Malaysia nowadays. The older children mastered all 1200 words at around 8+ to 9+ years old.
Our youngest mastered 600 words at 7.5 years old, 1000 words at 7 years 11 months old, and 1100 words at 8 years 4 months old.
They have been doing well in fully-immersive Chinese schools.
If your child is still young (before primary school), we recommend the new 2020 Edition for the improved storylines, illustrations, and the possibility of collecting the entire series until 1200 words as your child grows.
If your child is already in primary school, then you may wish to get the entire Pre-2020 Edition of books and flashcards before they go out of print.
Get yours now!
Owlissimo is Odonata's authorised retailer in Singapore. We ship to Singapore, Malaysia, Australia, the U.S., Canada, and more destinations.
Get the Super Saver Sets for exclusive bulk shipping savings.
Use discount code "odonata10" for 10% off.
Check out Odonata's range of books and word cards / flashcards now:
---
P.S.
It should be more technically correct to use "characters" instead of "words" in this article. Using "words" is to ease readability for most of our readers.
P.P.S.
We're launching the New Edition 700 and 800 books and flashcards real soon. Check back again!
P.P.S.
Owlissimo is planning workshops on how to use word cards and books to help your child learn to read Chinese effectively and efficiently. Stay tuned for updates.