8yo El was attracted by a STEAM kit in a bookstore.
(STEAM = Science, Technology, Engineering, Arts, Math)
: Do you think you're able to work on this by yourself?
: Yes, I've read the box, and it says 3+.
He bought it with his savings.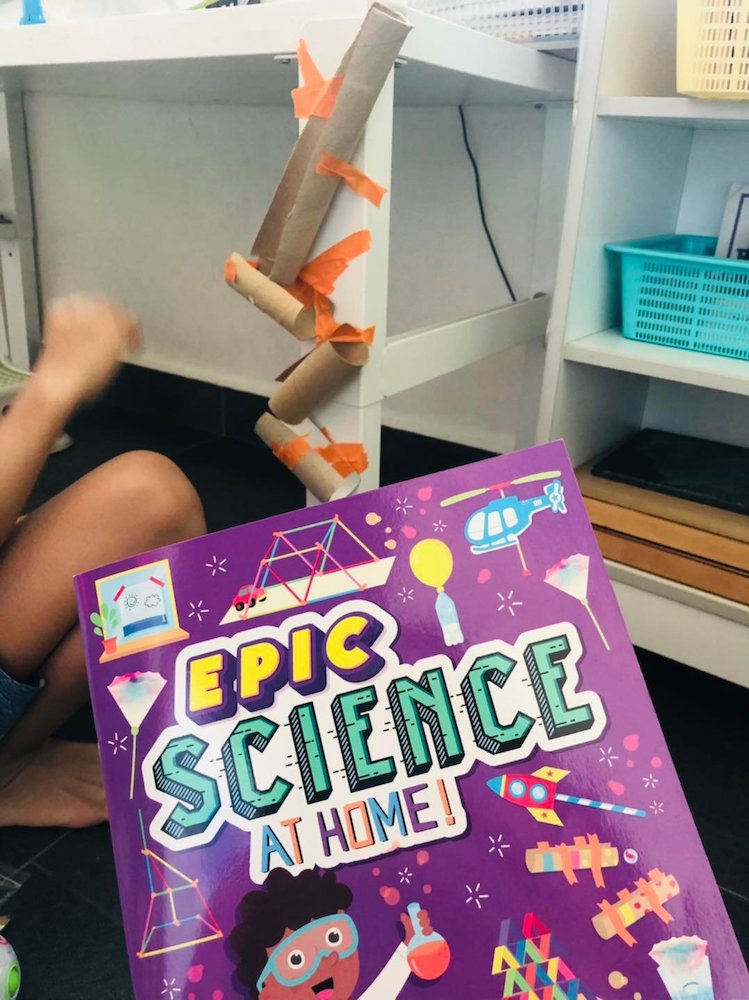 Over the past 2 days, he has made:
a helicopter with a long rubber band (a bit of Daddy's help here)
a blowpipe that shoots a plane out
a marble run with cardboard rolls
a water cycle simulator with ziplock bag stuck on the window
To my delight, he spent many hours experimenting independently.
I reflected on the ingredients that made this possible:
Freedom of choice: El was motivated by his own interest & choice of activities, especially making a helicopter
Prepared environment: most materials were in the kit.
Our learning area already has supplies such as cardboard rolls, twine, etc. that he could help himself. The marbles (choking hazard) could be accessed only with permission.
Reading skills: Being a competent reader enables him to learn independently
Support: When asked, one of us would help him out.
Watching a child blossom is an amazing experience.
What are your thoughts about encouraging independent learning?